---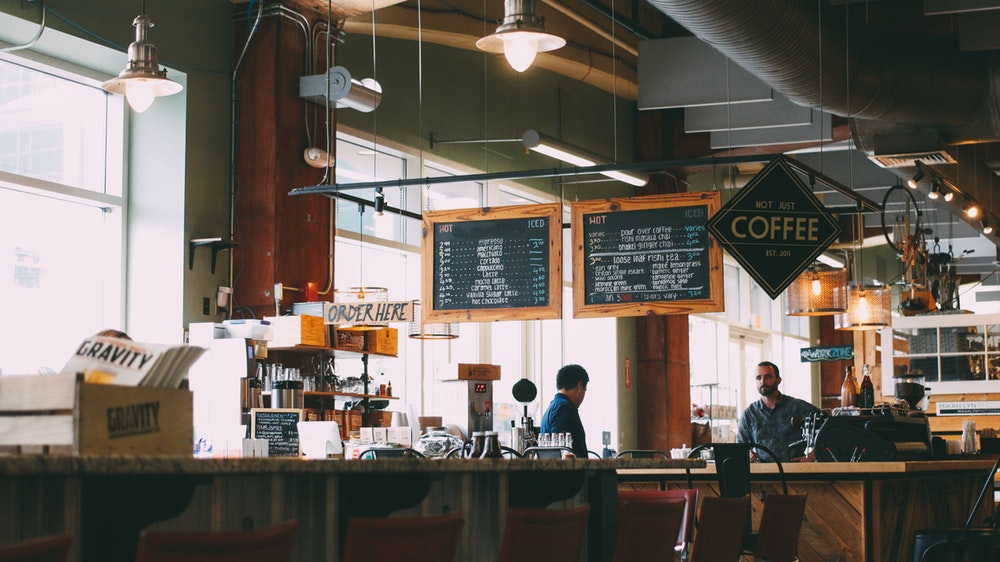 The face of the economy is getting a major revamp. More people are dropping out of the 9-5 rat race and looking into starting their own business. One popular venture is the food industry, particularly coffee shops. Running your own business can be challenging, but it has its perks.
Take a look at the upside of managing your very own coffee shop:
You are your own boss. You work for yourself and you don't have anyone to tell you what to do and how to do it. There won't be a boss breathing down your neck for showing up a minute late and you can wear practically whatever you want, so long as it's legal! No one will question your decisions and the only rules that you follow are the ones that you set. Of course, being responsible for yourself takes some self-discipline, but ultimately, you only have yourself to be accountable to.
Creative freedom. A major plus in managing your own coffee shop is having free reign on the menu. Like any business, if you want to open your own coffee shop, you will need to be passionate about your product. With that being said, you have complete freedom to express your creativity in your business. Think custom menus, interior design, themes, and everything else you can dream of to offer the best to your clientele. It is exciting to dream up a concept and see it come to life before your eyes.
Build a community. Coffee is a type of product that brings together like-minded individuals. Coffee-lovers are brought together by great coffee-themed products. You can tap into this communal mentality to create lasting ties with your clients. A great business ethos is to build a lasting relationship with your customers. Do your best to make them like you enough to keep coming back and to bring more customers with them. You get to increase your social circle while increasing your income too. It's a win-win for both you and your café crowd.
Financial stability. If you do your business right, you will start to see returns of your investment start to trickle in, and eventually, start pouring in. That's one of the main points in starting your own business. You get to invest in your passion and make money out of it at the same time. Once you have established your business, your income will be enough for you to live comfortably. It will probably be touch and go at first, but you will soon find your footing and your business takes off. The cost of opening a coffee shop may vary on the the size of the business and the equipment required such as the size of the commercial coffee machine, coffee grinder, cafe fit out & design. Many finance companies are specialized in the hospitality industry and they offer lower rate offer based on your equipment asset value.
You get to do what you love. Face it, there is a big chance that your coffee shop will not become the next Starbucks. The best thing about operating your very own coffee shop is that you get to do what you love. There is a saying that goes around saying, "If you do what you love, you might never need to work even a day in your life." Yeah, it's so cliché but it's completely true. Sure, you will probably not be earning millions, but you control your life, and that is priceless.

3 articles you might be interested in:

What you choose to do in life is all about your interests and likes. Love coffee? Maybe it's time you stop buying those lattes and start making and selling your own!
---
You may also like