---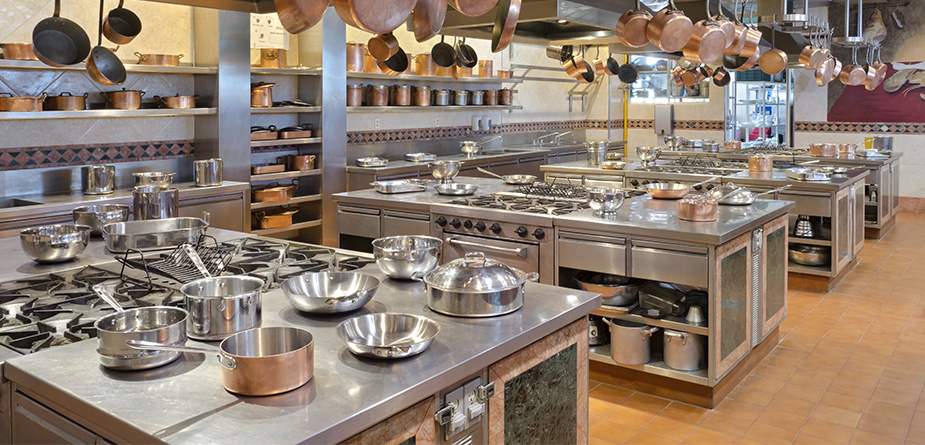 Business set up is no less than a daunting challenge which is hard to conquer, especially when you are a newbie to this world. It comes with a lot of never-tried-before tasks and experiences which sometimes devastate or make a business.
If seen according to the present time standards, almost every entrepreneur prefers to go for a business niche where profits can be reaped throughout the year. And for such choices, there is nothing better than opening up a restaurant or a fast food chain. Though it can turn out to be a successful venture for anyone but at the same time, to experience it, one has to achieve a number of milestones and pass hurdles which ask you to drop the plan of setting up a business. But then overcoming all those challenges is what makes you a successful entrepreneur.
Generally, a restaurant owner finds the biggest challenge to arrange the best quality kitchen equipment at reasonable prices. For this, one is often required to team up with reliable and trustworthy catering equipment supplies business which can fulfill all the requirements of catering equipment in one go.
As the demand and mania of this profession are upsurging, the price rates for different commercial kitchen equipment have gone to some other extent. In order to crack this issue, there are restaurant owners who look for buying necessary equipment on lease rather than via upfront payments.
3 articles you might be interested in:
In case, you are also in the similar dilemma then check out these leverages of buying restaurant equipment on a lease than through one-time payments.
1. Saves your bucks – Business is all about saving or earning more and spending less. This rule implementation becomes much easier and effective when you go for the wise options available for you. When you lease any kitchen equipment you don't have to exactly pay the entire value of the equipment but hardly a proportion of the same, which is the best thing to go with, especially when you know you are setting up a small scale business.
2. No repair cost – In case, the equipment gets damaged; you need not pay any repair or equipment upgrade cost to the concerned person. This protocol may vary for a few of heavyweight kitchen equipment which of course will be mentioned in the terms and conditions document of the equipment leasing.
3. Easy exchange – There will be times when you might run out of usage of a particular equipment and don't want to pay the leasing amount anymore. In such circumstances, you can ask for an equipment replacement without spending a single penny.
The bottom line-
A business becomes fruitful only when you know you are taking it ahead smartly. There is end number of aspects which may show its impact and buy or leasing commercial kitchen equipment is one of them. Leasing such business necessities prove to be productive in terms of finance or loss-bearing which has made it more of a trend for the present time entrepreneurs.
---
You may also like