---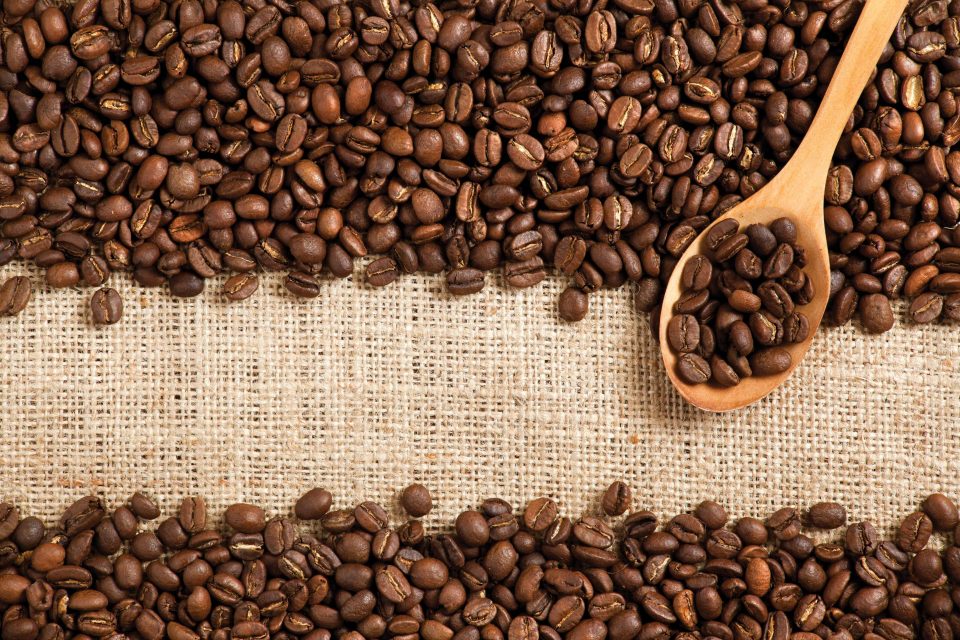 A new survey by Statista read, approx 87% of the Americans drink Coffee at home, and 1/3rd of them consume at least one cup of this brewer daily. Several medical studies over the years have reported numerous health benefits of consuming coffee. These include, the coffee lowers the risk of Type2 Diabetes, reduces the risk of Alzheimer's disease, cuts down the suicide risk & depression, reduces colorectal cancer risk, and so much more. Not just our homes, the coffee is the go to food-related business venture even in 2018, with so many coffee shops and coffee beans supplier companies established worldwide.
So, want to know in detail about coffee and its originating footprints? Then, scroll down and take a look at the concise biography of coffee, the coffee beans, and its varied types worldwide.
Coffee is recognized in just about every part of the world right from Europe to Asia-a blended drink made from the roasted coffee beans. The quality and the taste of the coffee prepared primarily rely on the type of coffee beans. Today, the plants of coffee are cultivated in over 70 nations, with African continent termed as the Mecca of coffee cultivation.
| S.No | Coffee Beans Variety |  Taste |
| --- | --- | --- |
| 1 | Arabica | Sweeter, Softer Taste, with Tones of Sugar, Fruit, and Berries. |
| 2 | Robusta | Bold and Delicious – with Flavor Notes of Dark Chocolate, Dark Cherry and Roasted Almond |
| 3 | Liberica | Bitter and Earthy with a Woody Taste |
| 4 | Excelsa | Distinctive Taste, Fruity, Dark, Mysterious Taste |
Now, coming to the theme of the post, what are the primary types of coffee beans and their farming nations?
1. Arabica (Coffea Arabica)
Grows- Tropical Climates around the Equator
The Arabica coffee beans is the most popular variety of the coffee beans, you probably have tasted once in your lifetime. It is assumed that around 60% of the world's cultivated coffee beans belong to the Arabica variety. This coffee beans type is majorly planted in zones of high altitude, where the rainfall is even and has ample shades to cultivate premium quality Arabica coffee beans. The coffee plants of Arabica do require special care as they are the most delicate variety of the coffee beans. They are highly prone to environmental and weather impacts. Being one of the most consumed coffee beans, the Arabica are farmed in large quantities to meet the demands of people. The top quality Arabica coffee beans are slightly bright brownish, and posses multifold of flavors and aromas striking the right chords with the taste buds of the consumers across the globe. One crucial point to note in here is that the quality of the Arabica coffee is not at its best when served cold or with a creamer. The use of efficient coffee grinders is also a must.
2.Robusta (Coffea Caniphora)
Grows- Central and Western Sub-Saharan Africa
Rightly placed second on the list, this is another popular coffee beans type consumed worldwide. As the name suggests these coffee beans are highly resistant to extreme weather conditions and the outside environmental problems. This variety is robust in nature to withstand any kind of altitude, but a region where the temperature is on the higher side and the rainfall is regular, are considered ideal conditions. This variety contains twice the percentile of caffeine in comparison to  Arabica coffee, and this, in turn, makes this coffee beans type tough to be farmed anywhere. The top quality of Robusta has a hint of chocolate flavor, smooth texture, and low acidity.
3.Liberica (Coffea Liberica)
Grows- Philippines
Although this coffee beans type is not commonly found, it has a rich history in the world of coffee. Philippine, it was the first country to try this coffee variety. Compared to other coffee beans types, the Liberica coffee beans are much larger and asymmetrical in shaping. These coffee beans are known to have a unique captivating aroma, with a floral and fruity taste, in a nutshell, has a smoky taste. If you tasting it for the first time, you are bound to get a feeling that the Liberica coffee is too woody.
4.Excelsa (Coffea Excelsa or Coffea Liberica Var. Dewevrei)
Grows- Southeast Asia
Recently the Excelsa coffee type has been reclassified as a part of the Liberica family, before that it was separate specie. This coffee type is grown in regions similar to where the Liberica coffee does, usually on 20 to 30 ft long trees, and at similar altitudes, like an almond shape. This variety chiefly farmed in Southeast Asia and accounts for about 7% of world's coffee. This coffee type is said to have a tart and fruity body.
At the end of it all, from the above you probably come to know a brief about the various types of coffee and their originating farming countries. So, why wait or hesitate, visit a local coffee shop to check these out.
See more related articles: cafe fit out cost, best cafe and brunch in Melbourne
---
You may also like