---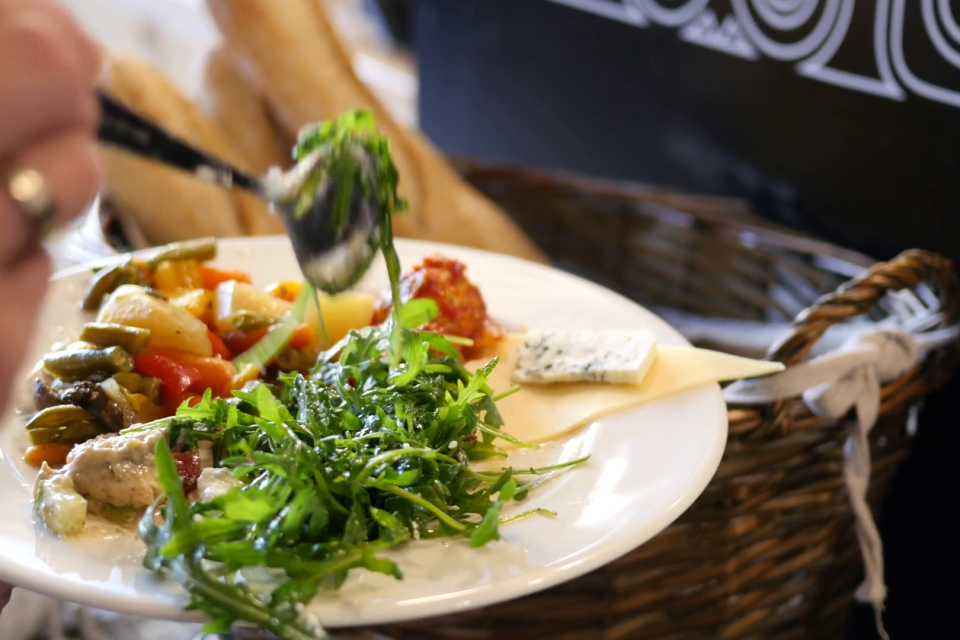 Well, skipping breakfast is termed as a bad habit by health experts worldwide, but, a Sunday brunch with family can be a good excuse. In today's time, when the work-pressure for salaried-paid individuals getting tougher than ever, and the education for children become more & more competitive nowadays, the odds of a family time during the weekdays seem meek.
Have you heard the popular quote "A Family That Eats Together Stays Together," yes, this is true even in the current modern age, it gives us the time to discuss over personal matters, know how the life has been for them? Also, from the parenting point of view, it is significant to regularly inquire what your kids are up to, not just on the academic front, but also in life. This is why Sunday brunch is a good idea.
So, planning to enjoy a family noon mealtime? But, preparing food at home can be a big chore, it will definitely take away a few happy hours from your weekend. This is why we suggest you take your family out for a Sunday brunch. However, wondering what are the top places those offer Sunday brunch buffet? Don't worry, we solve this problem too, as here, we list the four best brunch breakfast in Melbourne city places. So, scroll down and take a look, which family bistro will be perfect for your coming Sunday.
| S.No | Brunch Restaurants | Contact | Address | Website |
| --- | --- | --- | --- | --- |
| 1 | Charisma Workshop | +61 3 8764 6663 | Victoria, Australia | https://charismaworkshop.com.au/ |
| 2 | Proud Mary | +61 3 9417 5930 | Victoria, Australia | https://www.proudmarycoffee.com.au/ |
| 3 | Brick Lane | +61 3 9642 2203 | Victoria, Australia | http://www.brick-lane.com.au/ |
| 4 | Journeyman | +61 3 9521 4884 | Victoria, Australia | http://journeymancafe.com.au/ |
1.
Charisma Workshop
No restaurant in Melbourne can better the aura of taste and the excellent seating arrangement that Charisma Workshop has on offer to its customers for several years now. Present in the peak of population of the Melbourne city, this family bistro has the finest selection of dishes along with homemade desserts and chocolate to make your brunch special & memorable. The Charisma Workshop is truly a gem, that has the widest selection of treats covering multiple cuisines, and the hospitality you get here is unmatched as per the reviews on top customer feedback websites. The healthy breakfast in Melbourne at Charisma Workshop is amazing, you will love to make this your favorite family Sunday place. The staff here is quite friendly, ensuring you have happy dining at the Charisma Workshop.
2.
Proud Mary
Proud Mary takes immense pride in their panel of chef those offers you treats from global cuisines, covering an extensive array of Brunch dishes. It has a big menu offering some of the world's most popular Brunch food, a friendly staff that welcomes customers like kings and queens, the Proud Mary is worth trying for your next Sunday Brunch. You can easily book a table for your family by placing a call on the number mentioned in the official website of the restaurant without any hassles. Moreover, Proud Mary also produces & sell coffee products, which you can consider buying or gifting to someone special in your life.
3.
Brick Lane
Book a table for your family or with friends Sunday brunch, because the Brick Lane restaurant over the years has made a strong name for itself in the market. The Brick Lane is renowned for its true subcontinent cuisine, here, you will discover the largest selection of Indian dishes-the blend of rich spices & ingredients those will strike the right chord with your taste buds. They have a panel chefs those are well-versed with the Indian dishes, popular in every nook & corner of the world. Plus, they have a flair for experimentation come up with dishes those have a twist of nativeness. In terms of ambiance, this restaurant outclasses all the other top names in the Melbourne region. Why wait or hesitate, book a table for your family at this best brunch in Melbourne place today!
4.
Journeyman
If you are in look for a place that offers the finest dining ambiance, then Journeyman is where you can count on to make your occasion have lasting memories for a lifetime. The hospitality here is highly professional, you will experience richness dinning at the Journeyman restaurant. This is one of the best brunch places in Melbourne, offering an extensive menu, comprising of amazing food combinations. You can easily book a table for the coming weekend, just by placing a call.
In the end, the best way to pick one out of these is to read online reviews and ratings of each restaurant.
3 articles you might be interested:
---