---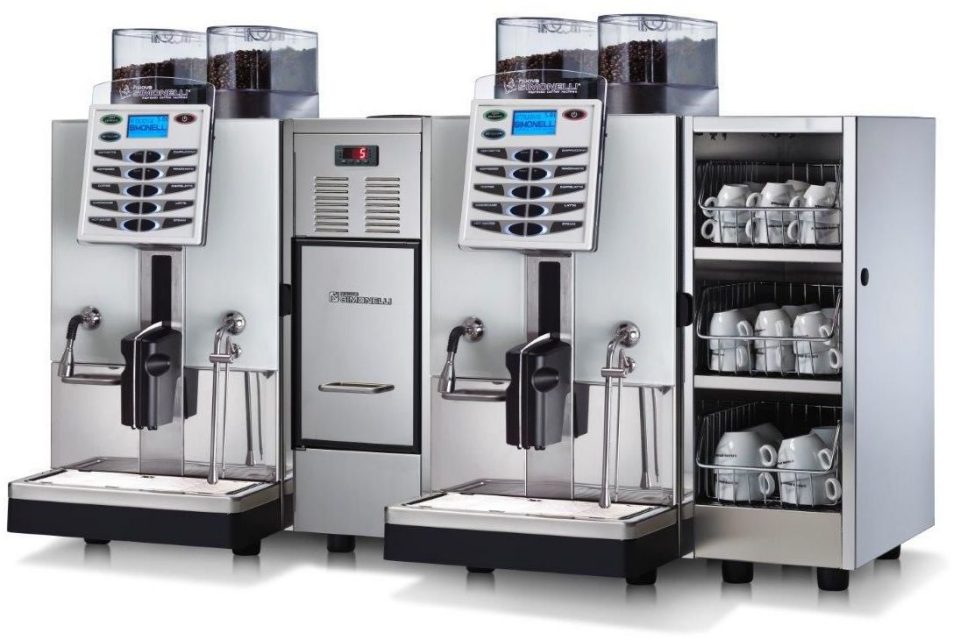 There is a wealth of reasons to plan setting up coffee a shop establishment in 2018. Coffee for decades has been a premier brewer in several parts of the world, with people of diverse age groups and lifestyle love to start their morning with a Cappuccino coffee and end with an Espresso. On the whole, the coffee is a stable business option, as it has successfully weathered the storm of inflation and global recession. By starting a coffee shop, one gets a sense of freedom, on an array of levels, its give you the benefit of being your own boss. Another reason that gives establishing a coffee house a big thumb up is that it is a profitable business, you can make big dollars even if your business doesn't become the next Starbucks or the Dunkin' Donuts. Furthermore, the coffee business gives you an opportunity to unleash your creativity, and lastly, you can share your love & true passion for coffee.
However, starting a coffee outlet in 2018 is not as easy it might perceive, especially with the soaring competition worldwide. You have to take care of plenty of things, starting with selecting the right place to set up your establishment. Since, a coffee shop unlike the food business, where home delivery is quite viable, here you have to select the best location nearby to office condos or next to a university. This is the most crucial decision that can make or break your pursuit of being successful from starting a coffee shop. Besides this, the indispensable element of a coffee establishment is the commercial coffee machine, without this, one cannot start the business, its like bat from a batsman in a game of cricket. But, with so many brands and varieties in the hospitality markets of the Kangaroo nation, picking the right one that fit your budget and provides the perfect kickstart to your young coffee establishment. However, you don't have to break the sweat as here in this post, we present a brief insight into some top automatic Coffee machines in Australia, so scroll on and have a look-
| S.No | Coffee Machines | Brand | Estimated Price |
| --- | --- | --- | --- |
| 1 | La Marzocco FB80 | La Marzocco | $19,800.00 |
| 2 | Alfa Ruggero | Expobar | $5,729.00 |
| 3 | Appia II | Nuova Simonelli | A$ 3,989.70 to A$ 6,074.64 |
| 4 | Victoria Arduino V358 White Eagle DIGIT | Victoria Arduino | $10,469.25 |
| 5 | La Marzocco Linea Classic | La Marzocco | $14,740.00 |
1. La Marzocco FB80
Established in the year 1927, the La Marzocco has an ages-long tradition of manufacturing the finest selection of commercial coffee machines. The products developed by this veteran company is known for its advancement and durability. What's more, the stunning designs and looks of the company's manufactured coffee machines overpower its market rivals. This espresso coffee machine comes with superb detailing and promises high performance, this machine is just what you need to get your coffee house off the ground in quick time.
2. Alfa Ruggero
Developed by Expobar, the Alfa Ruggero coffee machine comes with the hallmark of Australia's leading coffee machine manufacturer's performance, best design, and unmatched durability. This automatic coffee machine ticks all the boxes of quality to be termed as a right to take your coffee business to the next level of success. This coffee machine is consistent and has a great market reputation of Expobar. The Alfa Ruggero machine is highly versatile used by restaurants and coffee houses across Australia.
3. Appia II
The Appia II is manufactured by an Italian company Nuova Simonelli, which has a tradition of developing quality products since the early 1920s. This espresso machine brings to the table never-before productivity, great performance, to go with advanced features. The Appia II require less maintenance in comparison to other products in the market.
4. Victoria Arduino V358 White Eagle DIGIT
Unveiled in 1905, the Victoria Arduino is a top-notch brand for manufacturing best quality commercial coffee machines. The Victoria Arduino V358 White Eagle DIGIT machine is the best coffee maker in the market for its top quality, materials or performance.
5. La Marzocco Linea Classic
Another product from the house of La Marzocco, this coffee machine scores good on the front of high-volume settings. This machine is perfect for restaurants, coffee houses, and bars. The La Marzocco Linea Classic machine is a great union of simplicity and elegance while assuring low maintenance.
To Wrap Up
Before you select any of the above five machines, it is advised to read the features carefully and go through the reviews and ratings to make the right decision.
---