---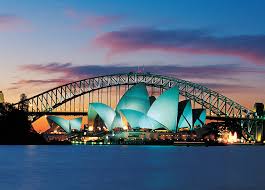 This year was really a rollercoaster for Australia and it has changed the country for good. They ranged from health to sports to politics.
Here, we have compiled some of those that we feel really stood out to make in our top 5 breaking news and events in Australia in 2017.
1. The Flu Virus
The news of the re-emergence of an even more dangerous fast – mutating flu virus swept a wave of panic in the country. This was even made difficult after the health authority admitting the ineffectiveness of vaccines to over-65s.
It prompted for the massive outcry for a complete review of emergency planning procedures in the country. An estimated 93 people lost their lives due to this epidemic, making it one of the worst flu epidemics to have rocked the country in years.
2. Same-sex marriage is legalized at last
Same-sex marriage is always a controversial topic in many countries and always draws heated debates between various factions of societies. Australia is no different. This was evident in 2017 after a registration was passed paving way for people of similar gender to tie the knot.
Numerous failed attempts to lobby for the recognition of same-sex couples had dimmed hopes of many who wished to one day enjoy similar rights to their counterparts. This landmark vote was praised by many in and out of the country as is was touted by many as an indelible mark in the country history.
3. Australia Stands up to Trump
This was as a result of disagreement on the refugee resettlement issue whereby the US accused Prime Minister Turnbull of violating a refugee resettlement deal. Though he later succumbed to international pressure, it clearly indicated the desire for the country to unshackle itself from the tentacles of the United State.
4. Socceroos qualify for World Cup
The Australian team finally qualified for the 2018 world cup finals set to be played in Russia after they beat Honduras 3-1 at ANZ Stadium packed to capacity by 80,000 fans in Sydney. It was the team's captain who stole the show with his inspirational and stellar performance as he scored a hat-trick to ensure the team earned a place in the finals.
Jedinak who is 33-year old had just returned from a five-month injury. The whole nation later floored the team with congratulatory messages for putting such a top-quality performance on the home soil.
5. Chinese Accused of Spying in Australia
As concerns grew on apparent Chinese influence in Australian politics, claims began to surface of the massive state surveillance by Chinese spies believed to be operating in the country. Reports on large-scale phone wiretapping, theft of state secret information and infiltration in government agencies lead to the government banning all foreign donations to enable effective legal framework on foreign spies. China in response dismissed the accusations saying it wasn't surprised by such accusation.
---
You may also like