---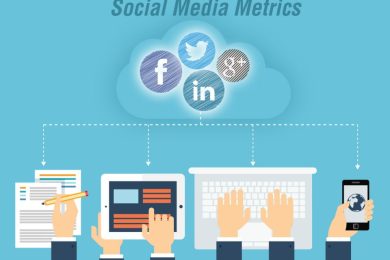 In today's digital era, social media platforms have an uncanny ability to take your business forward. As per the recent data, the are approx 4.02 billion of the Internet users worldwide, while 3.3 are active on social media platforms, thereby throw light on the above statement. Social media in the last one decade has been one of the world's fastest growing industries, with marketers around the globe are relying on it to help their clients' conqueror top peaks of success.
There are numerous benefits of the social network for brand building, these include: enhancing the market brand awareness, humanize your business or brand among your targeted audience, increase web traffic, lead generation, and the perks of investing in SMO is truly beyond description. However, the game of social media marketing is not as easy as it might perceive to you, it required a special set of skills and years of practical experience to get the desired results. The secrets lie in the effective management of your social media campaigns because otherwise, you will end up squandering your money. To your good fortune, with the growth of social media has given birth to a new sector which is social media metrics tools those let individuals and marketers administrate their social media strategies. In the recent years, there is a process of automation of brand social media marketing, with software and tools those give you the freedom to do anything to everything. Right from scheduling your social media posts to tracking your daily leads with no hassles.
| S.No | Top Ten Social Media Marketing Tools Of 2018 | Website |
| --- | --- | --- |
| 1 | HubSpot Marketing | https://www.hubspot.com/ |
| 2 | BuzzSumo | https://buzzsumo.com/ |
| 3 | Google Alerts | https://www.google.com/alerts |
| 4 | Zoho Social | https://www.zoho.com/social/ |
| 5 | Qwaya | https://www.qwaya.com/ |
| 6 | Hootsuite | https://hootsuite.com/ |
| 7 | AdRoll | https://www.adroll.com/ |
| 8 | SharpSpring | https://sharpspring.com/ |
| 9 | Sysomos | https://sysomos.com/ |
| 10 | Crimson Hexagon | https://www.crimsonhexagon.com/ |
Before we move any deep, it is important to know what are Social Media Metrics?
From a layman's mind, it is a set of data (clicks, leads, sales readings) to determine the benefits of investing in social media to any consumer business.  The social media metrics combined is a gauge employed by top marketers across the globe to observe the activities of social media with respect to a brand-how its target market perceive it. This serves as an important weapon for planning the social media branding strategies for any business. This metrics come in quite handy to understand the needs and expectations of any specific target audience. For instance, if you are a smartphone brand, then the social media metrics will help you determine whether your customers desire for high-end features or budget-friendliness, this aspect will help you stay a cut above your market rivals.
A majority of marketing experts follow the traditional approach of analyzing the engagement of users, which include the time spend on the page, the click-through rates, like, shares, and several other fundamental factors. While young marketers make use of advanced text analytics and search-based applications to keep a tap on the sentiments of your potential customer base. Irrespective of what way you implement to get social media metrics, the primary aim is to find out whether the company's social media ROI is paying off or not. Some essential & easy social media metrics to track are the volume of conversation size of your brand or business, the daily reach, engagement of your audience, and shares.
Now, coming to the million dollar question what are Social Media, Trackers?
Every brand or business commence its social media endeavor with a revolutionary idea, which is to leverage your targeted market get familiar with your products or services and skyrocket your sales. In simple words, bridging the gap between your business and your potential customers. But, social media marketing success is a bit trickier than what you might think, it calls for a robust strategy in convergence with the right set of management tools to drive results.
One of the most crucial aspects associated with any social media campaign is visitor engagement-, what people think about your brand? The social media monitoring tools do the job of tracking down the conversations, providing your readings & figures those assist with better strategize your social media campaigns. Most of the advanced tools & applications have an easy to use of a single dashboard to manage all your business social profiles with your convenience.
In a nutshell, whether you manage your business social media profiles by self or contract a digital marketing agency, the social media analytics & social media trackers, both are worth your business time and efforts.
---