---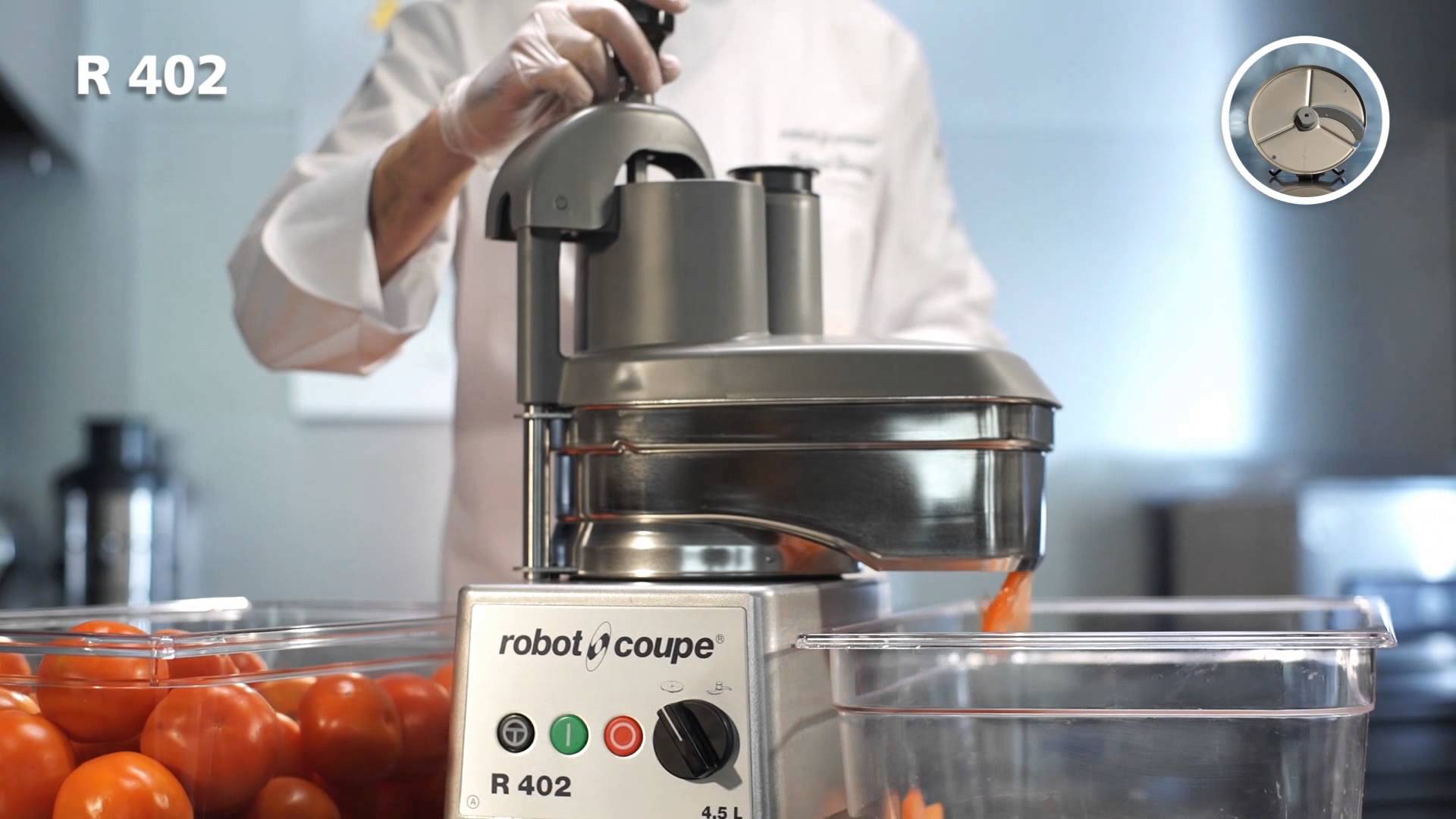 In today's modern society, there has been a rapid development of technology which companies use to help them or use it as part of the company's business. A perfect example of this company is Robot Coupe. It is a well-established company that has been around for more than 30 years to date.
It manufacturers and produces high-quality food service machinery and has since become one of the leading brands in the food industry due to its continuous growth and quality products. Let us know more about the Robot Coupe Company's profile.
The Company's Profile
The Robot Coupe is one of the leading companies in manufacturing food machineries such as food processors, power mixers, food extractors and more. The company is located in Jackson, Mississippi USA and has been around for more than 30 years in which it has been around since 1968, providing people with high-quality machinery for their homes or business. It was founded by three individuals namely Bill Gilmore, Dan Bounds and Rollins Brown. The three partners introduced a totally new technology and concept in the world of the food industry by developing a machinery called the food processor which made it easier to slice, dice, grind and shred food since on those times food preparations were usually made by hands.
The three started their business in New Orleans and after seeing it to be such a success. they, together with the Robot Coupe France, established a whole new the company in USA which today is now known as Robot Coupe U.S.A to introduce it the American market and has since be successfully accepted throughout the years.
The Robot Coupe Company has also the title of being "standard of the industry" worldwide due to the company's commitment and perseverance to produce and manufacture high-quality products or machinery to the world. It has continuously researching to develop further and thus give its customer the best service and products it can give. It has since been one of the leading top brands use in the food industry of restaurants, schools, hospitals, facilities, cruise ships, and bakeries.
3 articles you might be interested in:
Robot Coupe Blixers
In the year 1998, the Robot Coupe developed a product called the Blixer which is a machine that is a combination of a food processor and blender in one. The product was widely accepted immediately especially in the healthcare industry as it helped them serve patients with a specific diet for crushed foods such as by helping patients give food in tube feedings with all the nutrients in food intact. Restaurant Chefs also use it to create the creamiest purees possible for gourmet foods with the help of the product.
Today, the company has a new product which is called the Power Mixers. The new product line differentiates itself from other products due to its enhanced power, ease of usage and cleanability.
Conclusion
In conclusion, The company Robot Coupe has since proven its service and product to the economy because of its continuous search for development and research to serve their loyal customers better. It has been honored countless of times due to its superior products and quality service to its customers. It has been dubbed to be the Best in Class for its category by the industry of the food and equipment.
---
Why are Robot Coupe mixers so popular?
Robot Coupe is one of the largest manufacturers of kitchen robots . Food processors are the most common and very useful for the production of fresh and healthy fruit juices and vegetables. Over the past five decades, they have produced easy-to-use and economical machines. They are known for providing various home appliances, including food processors and juicers. They are easy to maintain in everyday applications, and their convenient features make the job enjoyable. They can also be used in multitasking scenarios with their ability to mix, grind and mix and that is Why are Robot Coupe mixers so popular?
Robot Coupe offers additional products for its products, such as cutting bowls and steel wheels. Unique blades allow you to prepare hundreds of servings for a home party in a few hours. Cutting, cutting, grinding can continue for many hours at a constant high speed. These tasks usually take much longer if one person performs them. These devices will help you reduce stress while cooking in the kitchen.
If you've already bought a processor but don't understand the methods described in the user guide, here's a simple summary. After removing the item from the box, insert the appropriate knives into the feed chamber and place food in it. Continue to grind and grind until you get the desired consistency. It looks like a cake. Keep getting more food and save your precious time.
Every time you buy something for your home, service becomes another beautiful thing for you. Your Robot Coupe should also be in good condition to provide you with the services you need. You will need necessary materials, such as soap for dishes, a sponge and a manual for the equipment, which will be useful if you make a mistake inside. After carefully disassembling its parts, start cleaning with a soapy solution, and after completion, you can wipe them with a clean sponge.
Other accessible robotic compartments are power blenders, which are a combination of mixer and mixer. This is another above-average car and works pretty well. Another product of smart juicer is pulp extraction, and juices are used by many people who know about health around the world.
It is always essential to choose the right one for your kitchen from a wide range of catering equipment. The correct type, size and cost factor are the main differences when selecting. This is a simple task, and you must follow their taste and consider when visiting any superstore.
The way the Robot Coupe offers a wide range of devices and their use throughout the house is unrivalled. They are ideal for everyday use in the home kitchen, as well as for professional chefs. Everyone should check out these exciting foods and give one of them to their kitchen. So, if you have not bought a new one for yourself, immediately go to the nearest supermarket.
Other famous Robot Coupe products are blenders, mixers, and juicers. Interestingly, a mixer is a mixer connected to the mixer and therefore a strange name. It can perform the tasks of a blender and a mixer. A power mixer is much more than a conventional mixer, and it performs many operations. Smart juicers can automatically extract the flesh, separate the seeds and peel from the juice. Thus, the Robot Coupe offers many beneficial devices. These devices should be used in every home. Although some of these products are not very important, they make everyday tasks easier. Each person and family should familiarise themselves with an exciting range of company products.
---