---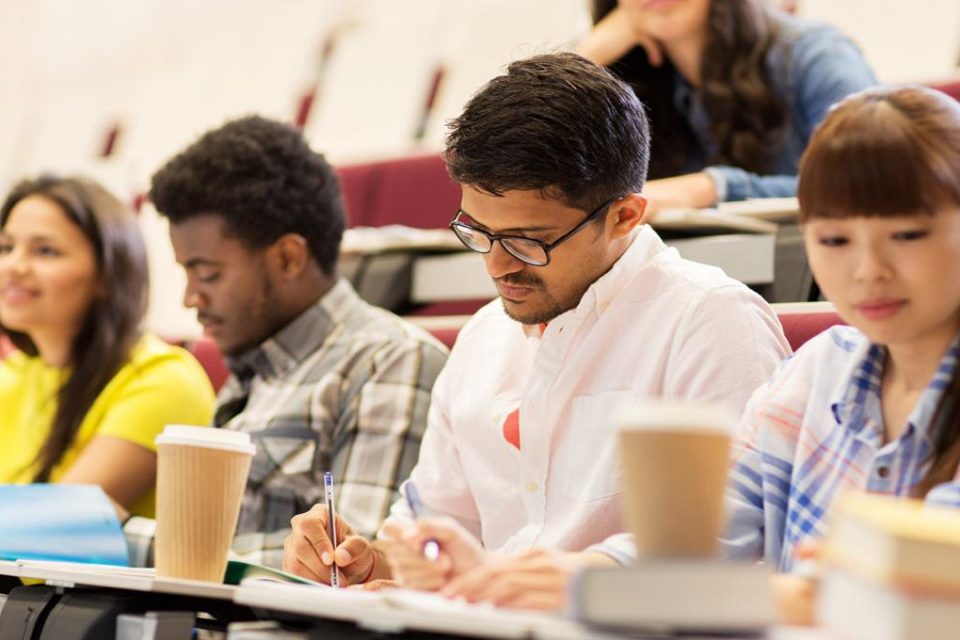 How can public speaking help you?
Remember, the last time you confronted an inner hitch to speak in front of crowd-be it a group of few people, like a corporate representation or reciting some lines on your best pal's wedding, public speaking is not a skill rather a trait of genius people. Good public speaking doesn't overnight, it takes time, practice, inner passion to be a good orator. Public speaking helps both on the front of personal & professional life; not only this attribute of yours will back you to crack tough job interview, but also win the love of your life. Learning the art of public speaking is not as easy as it might perceive you and many; one just can't become a group speaker just by reading a few blog posts and listening to some Youtube videos.
Planning to join classes for enhancing your communication skills, but, finding it is daunting to locate the best institution in your geographical region? Don't worry, today, we've got you covered, by listing the five best public speaking courses institutes in Sydney. So, what is the wait for, browse till the end to finalize on a public speaking that understands your needs & expectations from undergoing a communication training course at their institute.
Public speaking courses in Sydney
| | | | |
| --- | --- | --- | --- |
| S.No | Speaking Courses Institutions | Contact | Website |
| 1 | Authentic Education | 1300 887 887 | https://www.authentic.com.au/ |
| 2 | Art Of Communication | 0401 059 934 | https://www.artofcommunicating.com.au |
| 3 | Public Speaking Australia | 0294 99 3322 | http://www.publicspeakingaustralia.com.au/ |
| 4 | Sydney Speaking School | – | https://speakingschools.com.au/sydney/ |
| 5 | Public Speaking For Life | – | http://www.publicspeakingforlife.com.au |
1. Authentic Education
Established in 2009, Authentic Education is Australia's leading personality development school, offering the biggest range of public speaking courses in Sydney to add value to resume of the Australian people. They have a qualified department for the public speaking training program, with each tutor have the right speaking skills set and heaps of practical experiences under his/her belt to impart great knowledge to present and future of the nation. In the year 2013, the institution for personal development scaled a new peak of success, when it recognized with the prestigious award BRW fresh starters.
2. Art Of Communication
The Art Of Communication is another reputed name in the Australian personal development training sector, offering the widest selection of courses, designed to help both the young and middle-aged generation of the society explore the work opportunities in their professional life with their good communication skills. The Art Of Communication has a panel of highly qualified personal development coaches, each having years of practical experiences and in-depth knowledge to help you overcome the ever-long fear of speaking in front of a big crowd. "Practice Makes a Makes a Man Perfect," however, if you are not doing the right, then you won't be able the reap the benefits of your hard works. So, they will provide you with the right guidance you require to boost your confidence and remove public speaking anxiety, along with communication skills. Have a query, visit the Art Of Communication's website.
3. Public Speaking Australia 
If you consider taking the biggest step in your life of improving your public speaking skills, then you can entrust Public Speaking Australia to help you realize every dream. They are corporate communication specialists for presentation techniques, over the years helped people working behind the desks all day along grab promotion with their communication fluency. For any information or query, it is best to reach to this institute, via its official website.
4. Sydney Speaking School 
Sydney Speaking School is a training institute for kids of Australia, making debates and public speaking fun & enjoyable, all thanks to their qualified teachers. This school has on offer a range of course for diverse age groups. Have a query or a doubt, stumble upon the website of the Sydney Speaking school.
5. Public Speaking For Life
The Public Speaking For Life is amongst the best speaking training schools in the Sydney region. This school has qualified teaching staff, well-equipped with best study material to infuse the right knowledge in each student. Moreover, this institution regularly arranges public speaking events and seminars, which you can be a part of, to learn the secrets of being a good speaker. Want to know more about the Public Speaking For Life, visit their website today!
To Wrap Up
So, we have provided you with a brief insight on best Sydney public speaking institutes, the ball is now in your court, you have to have to make the final call. Also, don't forget to browse online reviews and ratings to find the best. Boost Your Confidence
---