---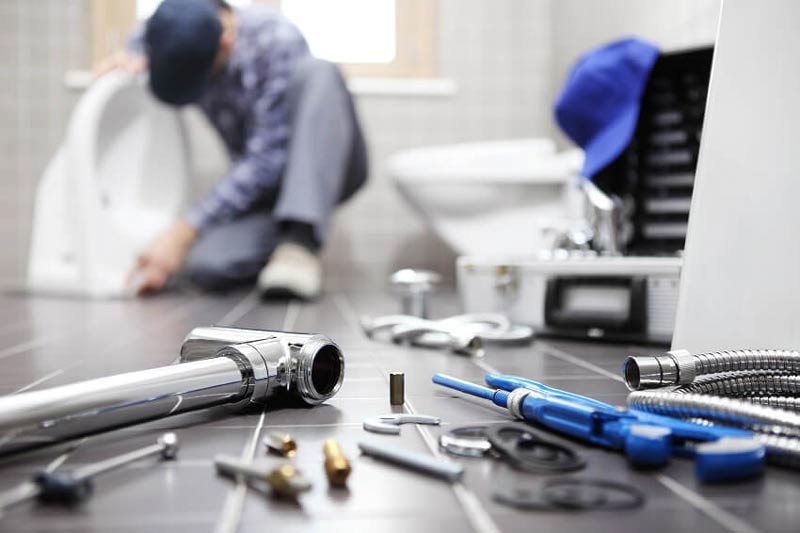 Plumbing emergencies are generally frustrating & costly for homeowners; just remember that last time the dripping noise of your leaking shower irritated you during the sleeping hours of the day? Any sort of plumbing issue,-be it a dripping tap or broken drain pipe- can lead massive property damages. Even a minor problem can turn into costly future repairing bills if not addressed appropriately and most importantly immediately. There are numerous plumbing problems, range from Dripping Faucets, Running Toilets, Leaking Hose Bibb, to Clogged Drains. So, it's brainier to find a trustworthy plumber in your town that offers a full range of plumbing services. To your good fortune, in this post, we have published five best plumbers in Sydney. So browse to the end and note them all.
| Rank | Name | Contact | Address | Website |
| --- | --- | --- | --- | --- |
| 1 | A Plumber Sydney | 044954090 | Hume Highway Bankstown NSW 2200 | https://www.aplumbersydney.com.au/ |
| 2 | Australian Plumbers | 0423838832 | Sydney, NSW | https://www.theaustralianplumbers.com.au/ |
| 3 | AC Plumbing & Gasfitting | +61 431 150 866 | Berwick VIC, Australia | http://www.acplumbing.co.nz/ |
| 4 | Jim's Plumbing | 1300 133 509 | ‐ | https://www.jimsplumbing.net.au/ |
| 5 | Knight Plumbing & Gas Services | +61 2 8084 6859 | Sydney NSW 2000, Australia | http://www.knightplumbingandgas.com.au/ |
5 Best Plumbers in Sydney
1.

A Plumber Sydney
A Plumber Sydney is a trustworthy plumbing service provider offering its broad array of solutions to the people of  Sydney, Parramatta, Penrith, Manly, Liverpool & Bondi, since its establishment in the year 2008. The company provides plumbing fixes for a variety of problems, irrespective of its severity. Some of these include toiletry issues, gas fitting problems, clogging of the drain pipes & non-working of the water heater. The company with over ten years of the market establishment have done well to build a robust reputation among its client base. A Plumber Sydney has always aimed for 100% client satisfaction via its qualified team of local plumbers have a wealth of experience and knowledge to deal with complicated plumbing issues.
2.

Australian Plumbers
The Australian Plumbers is a professional plumbing company offering reliable comprehensive plumbing services in East & West Sydney. The company is a one-stop solution to a full line plumbing & drain problems for homeowners, it promises the same-day fix. It also provides free of cost estimate and offers a solution to both minute & big problems. Australian Plumbers has a team of professional Sydney plumbers from diverse fields proffering highest standards of services, thereby helping the company to build long-term relations. The local plumbing professionals of the company are not qualified, also punctual to address your problem as per your convenience. So, in a nutshell, the company aim to deliver on its solo motto of fast and professional fixes for different plumbing problems.
3.

AC Plumbing & Gasfitting
The AC Plumbing & Gasfitting company hold expertise in addressing a full range of plumbing issues common in homes, also maintenance of gasfitting. Since its establishment, the company has done well to build a solid reputation in the market as a trusted plumbing service provider offering professional services, all thanks to its panel of best plumbers in Sydney. AC Plumbing & Gasfitting is a member of the Master Plumbers Association, therefore, as a homeowner, you can be assured to get the highest standards of services and competent technicians. The primary aim of the company is to provide its clients with reliable, effective plumbing & gasfitting services.
4.

Jim's Plumbing
Jim's Plumbing provides 24*7 general and emergency plumbing solutions in Sydney. The company is a segment of the successfully running Jim's Group, the company has always strived in the direction of 100% client satisfaction by getting on board skilled technicians. By entrusting Jim's Plumbing, you are bound to get a qualified plumber at your place the same day to address your problem. Jim's Plumbing provides a huge range of plumbing services. Has decided professionals dealing with blocked drains, and has a panel of plumbers have in-depth knowledge of gasfitting. The company presently operates in Sydney, Melbourne, Brisbane, Perth, and Adelaide.
5.

Knight Plumbing & Gas Services
Knight Plumbing & Gas Services provide the broadest range of the plumbing of services, covering the various aspects of plumbing & gasfitting on time, and on a budget. The company hired plumbers Sydney professionals from different fields of plumbing to provide highest standards of plumbing services, and are fully committed to deal with the problem of any complexity.
To Wrap Up
Before you select any of these to fix your present problem, it is best to read the online reviews and ratings on popular customer feedback websites. You can also speak to your neighbors for recommendations, if you are new to the town, and make the right decision.
Best Plumbers in Canberra
---