---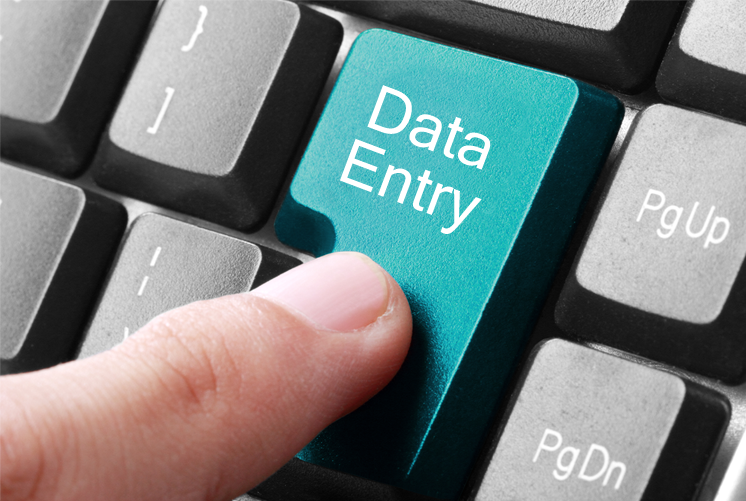 Data Entry jobs require skills such as fast typing, good accuracy and the employees ability to keep the data confidential. These skills are seen in all the prospects who have some experience in typing, have an eye for detail and take responsibility of their work. This is why there is a tough competition in finding a data entry job. There is a huge list of companies that N, and there is an equally huge list of spammers.
You need to know how to find a data entry job that is legitimate.
With the help of the following steps, you will be able to find which companies offer genuine data entry jobs.
1. Keyword Selection
Use keywords that are likely to show results for legitimate companies. Some good keywords are 'Data Entry Jobs Indeed.com', 'Data Entry Jobs monster.com'. Monster.com and Indeed.com are some of the most reliable job boards. Similarly you can use other job boards in your search to find a legitimate data entry job. Use keywords within quotes, to narrow down the search to most relevant results. You can look for higher skills job in data entry if you have some knowledge in CMS for ecommerce website and help digital agencies or directly ecommerce businesses.
2. Look for the Online Reputation of Companies
Make a list of the companies that offer data entry jobs of your choice. Next look up those companies in search engines with keywords like 'company name reviews', 'company name review glasdoor.com', 'company name scam', 'company name Facebook.com', 'company name Linkedin.com'. These keywords will highlight the online reputation of the company that they enjoy among their employees as well as customers. Glassdoor.com is a site that list reviews of all renowned companies by their employees or customers, so it is a good way of finding out about the internal environment of a company.
3. Find out How to Apply for a Company
This applies to those data entry jobs that are not found in the . Sometimes you will find out blog posts on how to find a data entry job. These blog posts usually list a number of legitimate data entry jobs and companies. In such cases you need to see if they have given the link on how to apply for the job. Other times the job boards or the blog posts might only list the company's name and may not have a job listed. In such case, you need to know how to contact the company for a data entry job. Usually this is given in the blog post that lists the company's name, other times you can just search the company website and look for their HR or Contact Us email.
Overview
Do not forget to save your list of shortlisted companies that you wish to apply for. Remember that legitimate companies use business terms. They usually list the job requirements and duties expected from the employees, whereas spam jobs use descriptions that sound too good to be true. They usually have fake contact numbers and their website design is also very poor. Using keywords like 'company name scam' shows any review, post or complaint against that company by an employee or a client. That is why it is good to use both positive and negative keywords while searching for the online reputation of a company. You can then compare the number of positive reviews and the number of complaints against a company before deciding to apply. Following the above three steps will help you in understanding how to find a data entry job that is legitimate.
---
You may also like