---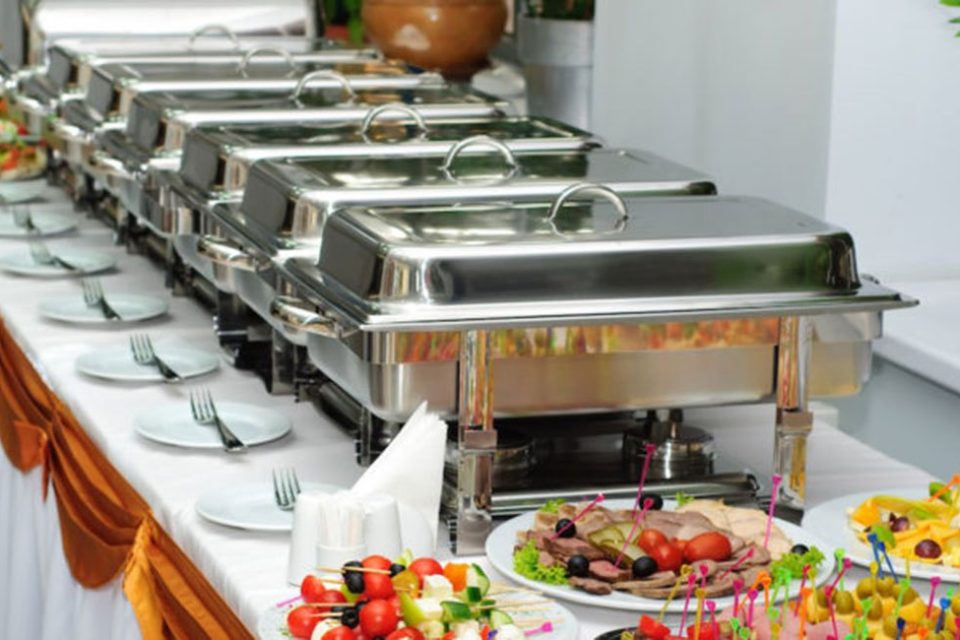 Commercial Kitchen Equipment
Cooking equipment & appliances, both unite as the soul of any hospitality business. For instance, if you operate or about to open a cafeteria, then you are required to invest in a commercial coffee machine. While, on the other side, if you run a kebab shop, you have to buy equipment such as the meat cutter. Investing in quality cooking gear not only ensure smooth operation of your food business but also build a strong reputation among your customers, that your place serves efficiently. However, with countless hospitality equipment brands and varieties in the market, shopping for your new commercial kitchen seem like a big hurdle to overcome. But, to your good fortune, today, we have rounded up top five catering equipment & restaurant suppliers in Sydney. Reach out to them, and check out the stuff you require it, and steal the best deal today.
5 Catering Equipment Companies in Sydney
| S.No | Catering Equipment Suppliers | Contact | Website |
| --- | --- | --- | --- |
| 1 | Petra Equipment | 1300 007 387 | https://www.petraequipment.com.au |
| 2 | Atlantic | 02 8677 0751 | https://www.atlanticequipment.com.au/ |
| 3 | Mattys | 1300 628 897 | https://www.mattysequipment.com.au/ |
| 4 | Alpha | 02 4732 1830 | https://www.alphacateringequipment.com.au |
| 5 | Nisbets | 0845 140 5555 | https://www.nisbets.com.au/ |
@others companies worth to mention: Leading Catering Equipment, Cafe Ideas & Catering Equipment Wholesalers
Let's Take A Tour-
1.
Petra Equipment
The Petra Equipment is a highly-rated commercial kitchen equipment supplier in the Australian region, offering quality stuff from big brands across the globe, those come with a brand warranty. Right from small eating outlets to big food chain restaurants in the Kangaroo nation, this supplier has a solid reputation in the market, by virtue of its quality that proffer and competitive pricing. Today, this supplier offers the widest selection of new & used chemical cooking equipment, which covers everything you require to set up your food establishment, spanning across refrigeration system, food preparation stations to small cooking tools. The company believe in utter perfection, that's why it has a dedicated team of marketing professionals, striving hard to bring you the best equipment to help your food business succeed. Petra Equipment promise the best pricing in the market for each product listed on its website.
Read more about Petra Equipment
2.
Atlantic Equipment
Atlantic is another trustworthy name in the list of best hospitality supplies in the Sydney region. This supplier has on offers the biggest range of commercial cooking equipment and kitchen appliances those are essential to your food business growth in 2018. Atlantic is known for offering top brands around the globe. Beside paying great emphasis on the quality of each product published on its official website. The company competent marketing individuals work hard to analyze the market to find the best products available for your food-related business. Atlantic Equipment is a one-stop shop that sells bet-in-industry standards kitchen equipment and restaurant supplies for a variety of business across Australia. Here, you shop for the best quality cooking stuff for your new establishment in accordance with your bespoke budget, moreover, you are bound to get amazing deals & discounts.
3.
Mattys Catering Equipment
Matty's kitchen is a reliable cooking equipment supplier in Sydney, bringing to you a wide range of products, those are value for money for your food establishment. At Matty's kitchen, you can explore equipment and appliances of diverse capacities, and as per your budget. Quality is the first preference for this supplier that keep Matt's kitchen to its edge, looking for brands those have made a mark in the industry for its best quality. Affordability is another factor that makes this supplier stand out tall.
4.
Alpha Catering Equipment
Established in the year 1975, the Alpha Catering Equipment Pty Ltd is a family owned supplier, having a robust reputation in the Sydney market for shop fit out supplies. Set up in Penrith, Alpha today has one of the biggest showrooms in the Western Sydney region selling modern commercial cooking equipment. Visit the showroom for the most comprehensive range of stainless steel benches and cooking equipment.
5.
Nisbets
Whether you operate a family bistro or a run a cafe shop, Nisbets can be your partner; it has the largest selection of commercial cooking equipment and cooking appliances. Established in the year 1983, the company is known for its excellence in the kitchen equipment supplying industry. Here, you will get amazing deals and discounts on your every purchase. Plus, Nisbets has countless brands and their line of products
In the End
It is best if you make a list of equipment and appliances needed to set up your food business. Talk to your chef for his/her recommendations. Based on that, research the market to steal great deals, either online or offline.
---
You may also like