---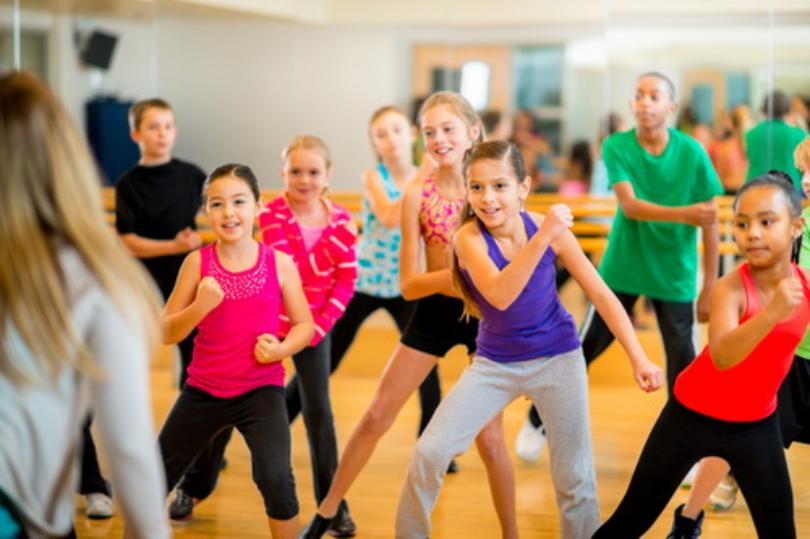 Benefits of learning dancing for kids
First of all, what is dancing? Dancing can be defined as simply as moving on a beat, on music, on any sounds. Everyone has this innate ability to move, to express thoughts or sensations, or because it is something fun.  Once moves become more structured and made consciously, comes a name for that type of dance. Indeed, each type of dance require specific knowledge and skills. At school or in a dance school, kids have the possibility to learn different kind of dances with specific music, specific moves, etc.. It has been proven that kids who learn to dance have a better development at a physical level, intellectual, emotional and social level.
Nowadays, children are more and more sedentary, and the number of obese children are growing. So, obviously at a physical level, kids who dance burn calories fast. It is a way for children to spend their energy in a positive and healthy way.  Kids who learn to dance develop their gross motor skills. As dancing requires the whole body to be in action with so many different ways to move, kids strengthen all their muscles, learn balance, body awareness, body coordination, flexibility, posture and endurance. While doing good to their body, kids who dance oxygenate their brain, and make it work in a different way. It makes them smarter and better at school. Indeed, dancing lessons develop spatial and musical skills, language skills, interpersonal and intrapersonal abilities, as well as the capacity to work and focus on a goal.
At a social level, learning to dance give the opportunity to kids to make friends and develop their pro-social skills such as sharing, taking turns, cooperating and working with others. They learn to behave in a way that will benefit the whole group who performs as a team. This means that they need to respect, support, encourage one another, help each other and communicate in order to move into space in harmony. Learning to dance also brings confidence and self-esteem to the kids.  They learn more about their own body and how it works and moves. They become more comfortable using their body to express themselves. They also learn to love and accept their physical features.
They also become more confident as they perform on stage in front of a lot people. It is beneficial emotionally.  They can use dancing to celebrate life or let go of their emotions through movement. They are in a safe place to express their feelings. Indeed dancing can be therapeutic as it can be used to reduce stress, prevent disease and manage moods. Learning to dance promotes kids' creativity as dancing can be a positive way to express themselves, their ideas and thoughts.  They can develop their creativity using movement, music and outfits. Through dancing children have unlimited possibilities to create what is in their mind, heart and soul.
Dancing requires kids to be focused and disciplined, which is useful for academic performances. Through an extra scholar activity such as dancing, they integrate behaviors asked at school. They need to be dedicated in order to perform well. It also develops their accountability. Depending on the dance, it can also be a cultural appropriation and preservation. Children can learn about their roots and cultural heritages through cultural and ancestral dances. They also can take part in creating new moves and making it part of their cultures.
Overall, learning to dance has so many benefits not only for kids but also for adults. People who dance usually have charisma, gracefulness and fluidity in their way to carry themselves. Dancing can open doors to all dreams and possibilities.
---
You may also like